Rihanna, who has always been a fashion icon as well as a successful singer, has recently announced her first pregnancy through a photo, that immediately went viral, in which she proudly shows the bump along with her partner and rapper ASAP Rocky.
But, in addition to the wonderful news, it was definitely the outfit chosen by the star of Barbados to draw the attention: a pink Chanel coat open almost to the last button leaves the belly, embellished with jewelry, uncovered.
With this apparently simple gesture, Rihanna becomes once again a representative of body-positivity, launching an important message to all those women who often start feeling not as good as before or at ease with their body just because of the weight gained during pregnancy.
This is not the first time that the pop-star has done something in favour of inclusiveness and self-acceptance. With Fenty Beauty she was among the first make-up brands to propose 40 different shades of color, so that anyone could find the foundation that best adapts to their skin type, while with the lingerie line Savage x Fenty she proposed garments suitable for every size, presenting each collection with real shows that included models, dancers and performers of all kinds, nationalities and body shapes.
For these reasons it is no surprise that Rihanna is wearing more and more sexy and bold looks now that she is pregnant. She was already an icon and an example of freedom of expression before her pregnancy, and now she is even more.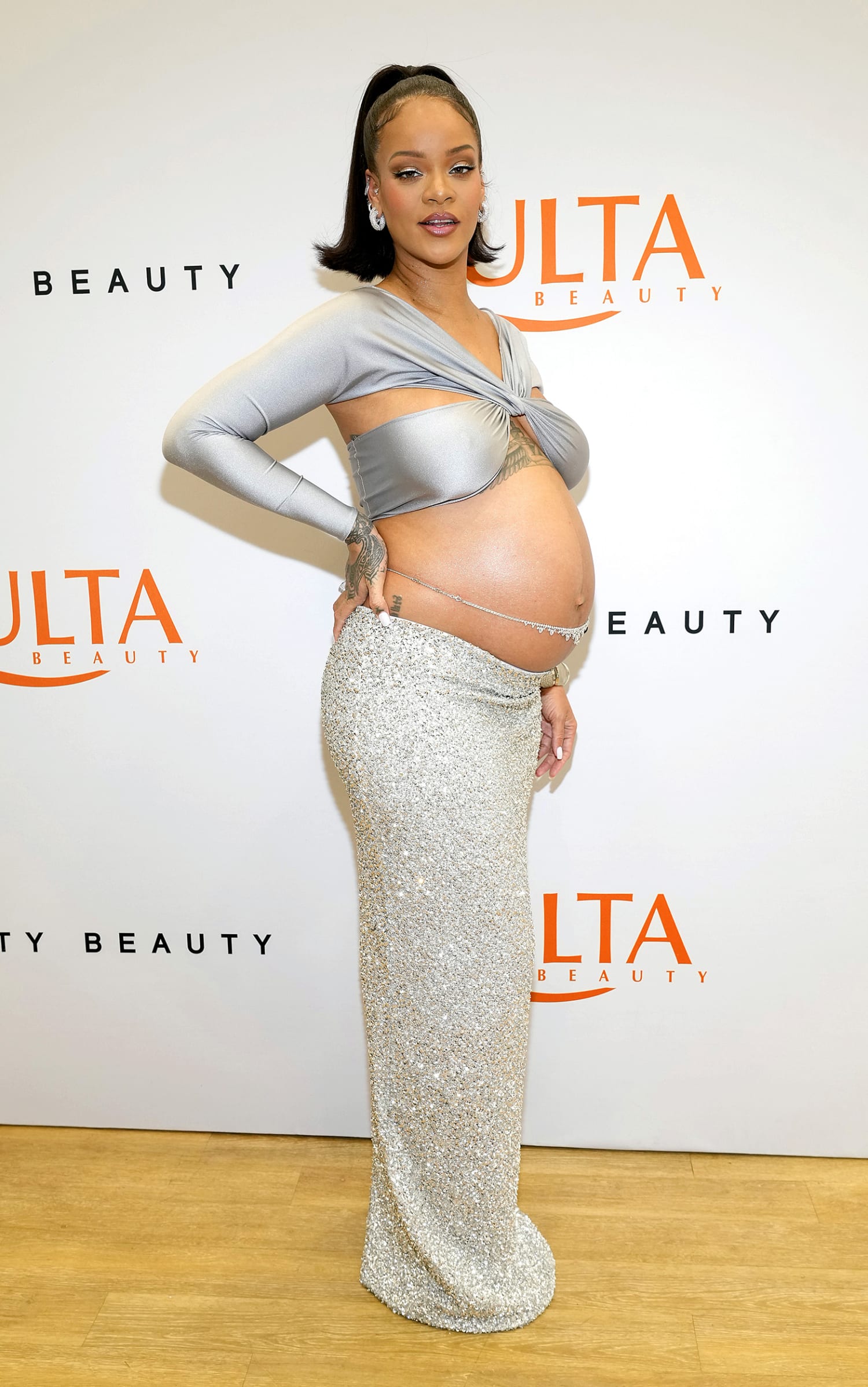 Her aim is very clear: to celebrate inclusiveness and self-confidence, and this must be true for everyone, even for those women who will be soon mothers, or who already are, that are often judged just because they show off their body, as if after a kid it no longer belongs to them.
So we just have to thank Rihanna, for the example she is giving not only to her child but to the whole world!
____________________
You might also like
Monigotchi: the video game becomes an accessory
The trend of the early 2000s miniskirt
You might also like
---
More from Fashion Icons
---